Sponsors
Thanks to our generous sponsors, Maths Craft has reached thousands of people throughout New Zealand and continues to grow. If you're interested in becoming a sponsor, please email us at mathscraftnz@gmail.com or use the form on our Contact Us page.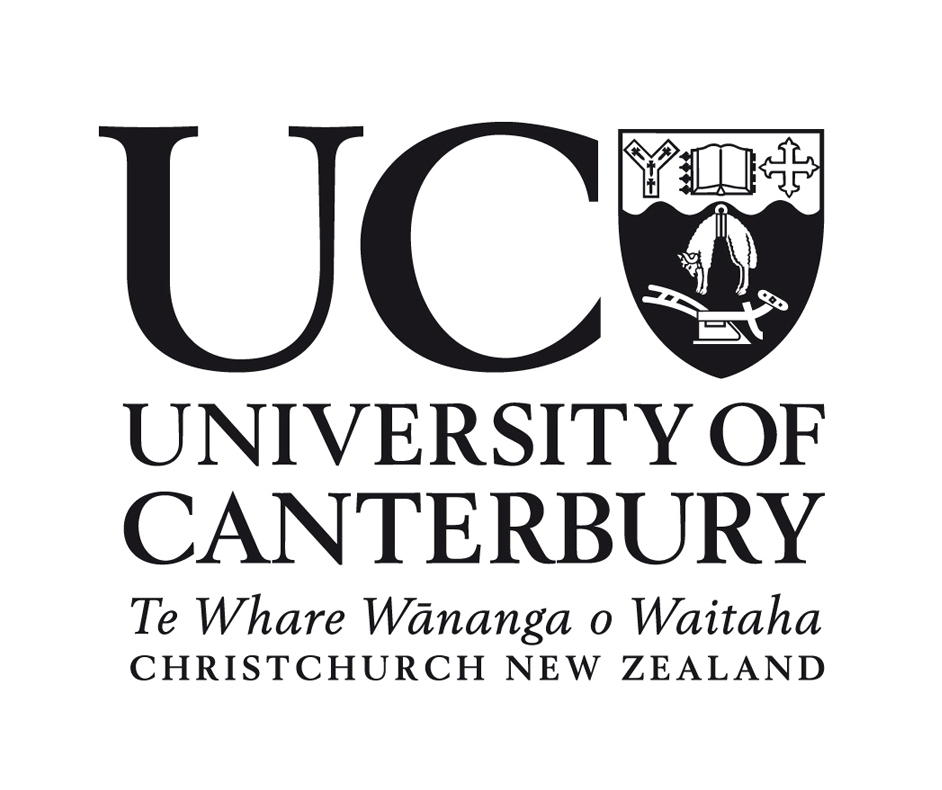 The University of Canterbury is New Zealand's second oldest university, founded in 1873. It offers world-class research, inspirational teaching, a vibrant campus environment and a great student lifestyle with students from around the world. The University of Canterbury's first (undergraduate) degrees and higher (postgraduate) programmes aim to foster intellectual independence, critical thinking, and professional excellence in every field.
Te Pūnaha Matatini – 'the meeting place of many faces' – is a Centre of Research Excellence hosted by the University of Auckland that will develop methods and approaches for transforming complex data about New Zealand's environment, economy, and society into knowledge, tools, and insight for making better decisions. Te Pūnaha Matatini were the first major sponsor of Maths Craft.
The Dodd-Walls Centre is a world class collaborative research network building on New Zealand's strength in the fields of quantum optics, photonics and precision atomic physics. Their research centres around photonics, the manipulation of light at the most fundamental, quantum level, and the control and manipulation of matter at the atomic scale, through the use of light.
Curious Minds seeks to encourage and enable better engagement with science and technology across all sectors of New Zealand, to bring about a nation of Curious Minds, where science is inspiring, recognisable, highly valued and personally relevant to all New Zealanders. It is guided by A Nation of Curious Minds – He Whenua Hihiri i te Mahara, A National Strategic Plan for Science in Society, and was launched in 2014, following the creation of the National Science Challenges. Curious Minds is jointly managed by the Ministry of Business, Innovation and Employment, the Ministry of Education and the Office of the Prime Minister's Chief Science Advisor.
The Department of Mathematics at the University of Auckland is one of the largest and most diverse departments within The University of Auckland, covering Applied Mathematics, Mathematics Education and Pure Mathematics. It has a strong international reputation and offers degrees and diplomas that enjoy widespread recognition with employers in New Zealand and internationally.
The South Wairarapa District Council is proud to serve and support this fabulous part of New Zealand with its true 'mountains to the sea' experience. South Wairarapa encompasses the three rural towns of Featherston, Greytown and Martinborough, each with their own charm and attributes. It has a vast area of rural hinterland home to many more small communities, edged by the Rimutaka/Tararua Ranges and cradled by kilometres of rugged coastline. Their vision is to be 'the best little Council in New Zealand'.
The New Zealand Mathematical Society (Inc.) is the representative body of professional mathematicians in New Zealand, and was founded in 1974. Its aims include promotion of research in the mathematical sciences, the development, application and dissemination of mathematical knowledge within New Zealand, and effective cooperation and collaboration between mathematicians and their colleagues in New Zealand and in other countries.
In 1934 Walter Ashford founded Ashford Handicrafts in New Zealand, a company that has become a world leader in the manufacture of quality wooden textile equipment and in quality yarns. Ashford wool is 100% grown and processed in New Zealand, with the whole process from the fibre selection to processing managed by them, from farm to fibre artist.